Yay!!!
[caption id="" align="alignnone" width="425" caption="Finally, the ability to cut/copy/paste on the iPhone!"]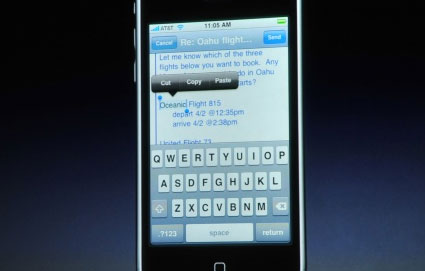 [/caption]
This was part of Apple's event today, where they released their version 3.0 firmware to developers. I didn't get a good idea as to when this would actually hit the streets.
UPDATE: Ah, looks like June for FREE for iPhone 3G users and $9.95 for everyone else.